BIKE RENTAL DURING COVID-19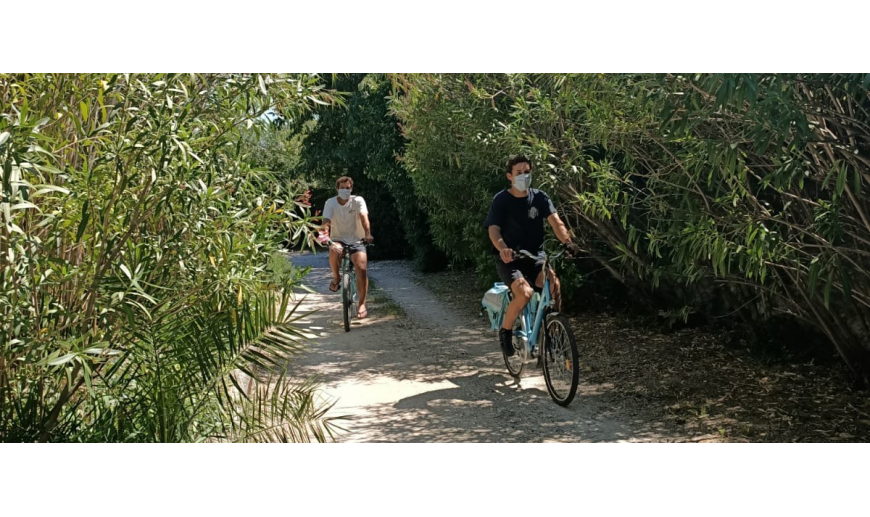 BIKE RENTAL DURING COVID-19
After 2 months of confinement, we are able to move around a little bit more and it seems like people have found a new passion for running and cycling.
Indeed, we can see that the bicycle is a way of moving well suited to this coronavirus crisis. As indicated below, the practice of cycling reduces the risk of contamination, allows to respect the minimum social distances, to avoid the congestion of our cities, to relieve public transport, to strengthen our immune system and to improve quality air.
Marty Bike Rental has therefore tried to learn as much as possible in order to offer you a bike rental system that meets current requirements. A charter so that you can enjoy the beautiful bike ride around the Basque coast in complete safety.
We contacted the French cycling federation to help us set up the arrangements.
OUR MARTY BIKE RENTAL X COVID-19 CHARTER
Disinfection of bikes using certified products
Bikes will be systematically wiped down with a hydro alcoholic spray.
We will try our best to show the bikes to customers without them having to touch it.
Safe delivery
We will take all necessary precautions if you choose the home delivery option. We are committed to wearing a mask and using hydro alcoholic gel regularly.
Bikes can be left in the garden, on the terrace or in the entrance of your apartment.
Payment system via mobile application
In order to avoid any contact, we will continue to offer you a payment via smartphone application such as Paypal, Lydia, or instant transfer in order to limit contacts.
STORE RULES
For our store located in Bidart, we are committed to respecting the rules of the government, that is to say:
Restricting the number of people in the store
Hydro alcoholic gel available in the store
Respect for distances
Regular and systematic disinfection of our store
Installation of a plexiglass window at the checkout
Disinfection of the payment monitor after each use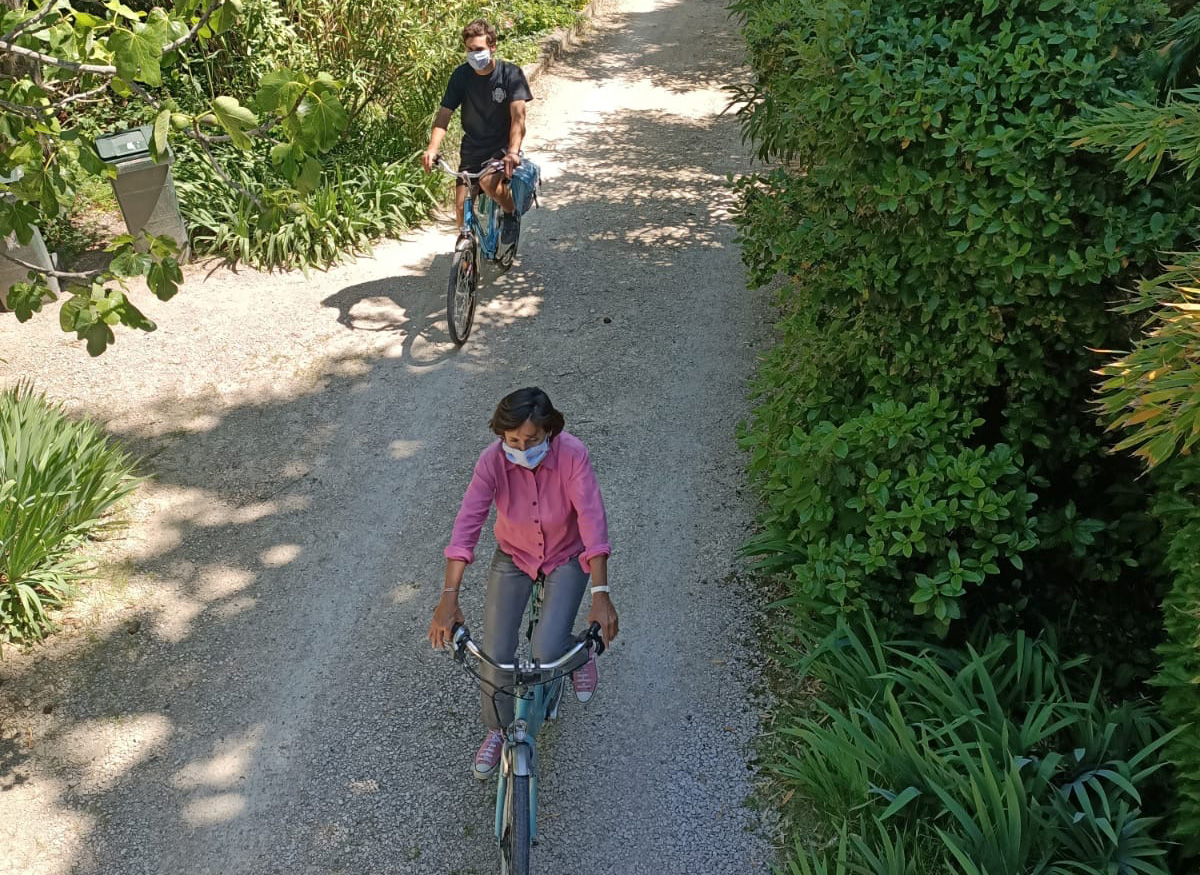 OUR BIKING ADVICE DURING COVID-19
In addition to the advice of the French cycling federation, here are some tips that we can give to customers who come to rent their bike equipment with us this summer.
We will try our best to show you the bike rides that avoid overcrowded places.
We will offer you our electric bikes fitted with a surf rack to make your trips even more secure when you go surfing (all our surfboards for hire are visible here). Using a bicycle to go surfing is a good initiative not to gather in parking lots.
We advise you to respect (even more) the distance rules for overtaking other bikes on the roads and the rules specific to covid-19:
- To overtake, respect an offset of at least 2 m
- Roll in single line with a safety distance of 10 meters between each cyclist
- Respect barrier gestures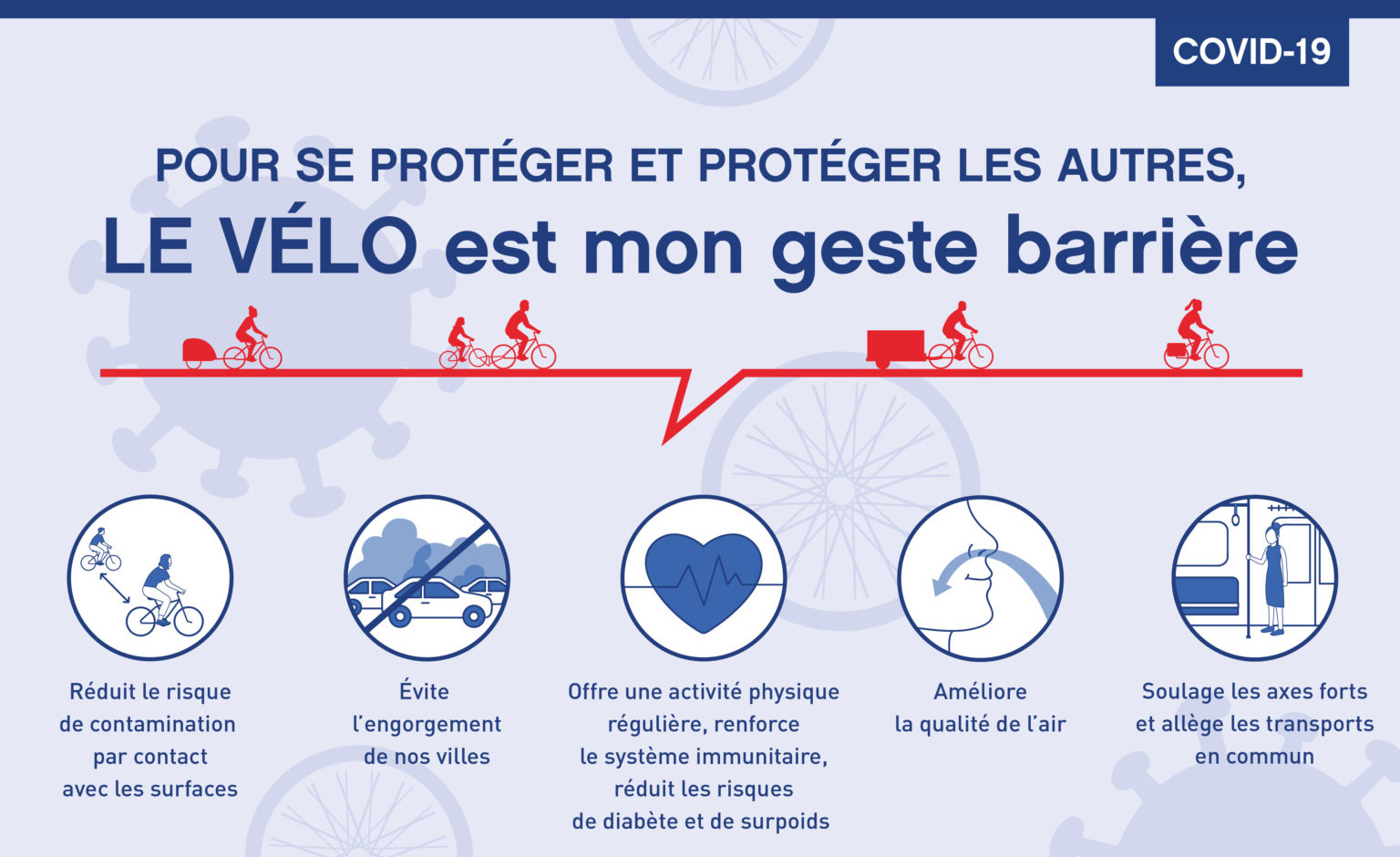 We will be open from June 1st at 111 avenue de Biarritz, 64210 BIDART and will continue to deliver free of charge throughout the Basque Coast.
Do not hesitate to contact us if you have any questions regarding your next bike rental.
For surf time advice from covid-19, don't hesitate to read our article here
See you soon,
Marty
Comments
Leave your comment